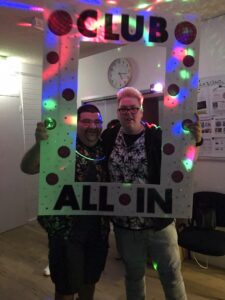 Club All In has continued its streak of success after its discos in the Northern Beaches prompted Western Sydney and the Mid-North Coast to put on their very own fiesta, hosting more than 73 people across both events.
"Participants, family members and carers attended the Club All In disco for a boogie with overwhelmingly positive feedback," Event Organiser Melissa said.
Melissa said the discos provide people with disability and their support circle, the opportunity to connect and form friendships.
"I am always happy to see carers talking and exchanging numbers on the night. It is also wonderful to see repeat attendees and more new faces with every disco we deliver. Families and carers are amazed at how we manage to meet everyone's needs and have come up to me during an event to thank me for providing the opportunity for their son, daughter, or grandchild," she said.
Club All In started on the Northern Beaches in collaboration with the local council, with the idea to create an inclusive platform for people with disability, their families, and carers to have some much-needed fun in a safe and supportive environment.
Feedback from participants, families, and carers was so overwhelmingly positive that a decision was made to hold a themed disco every two months.
"The Club All In discos bring lots of smiles and excitement to everyone who attends," Melissa said.
During the evening, there is food, music, and lots of dancing. Staff move throughout the dance floor encouraging everyone, including family and carers to 'bust a move' and be part of the action. Melissa said she is amazed at how successful the events have been, and adds her team are always coming up with new ideas of what to do for future events.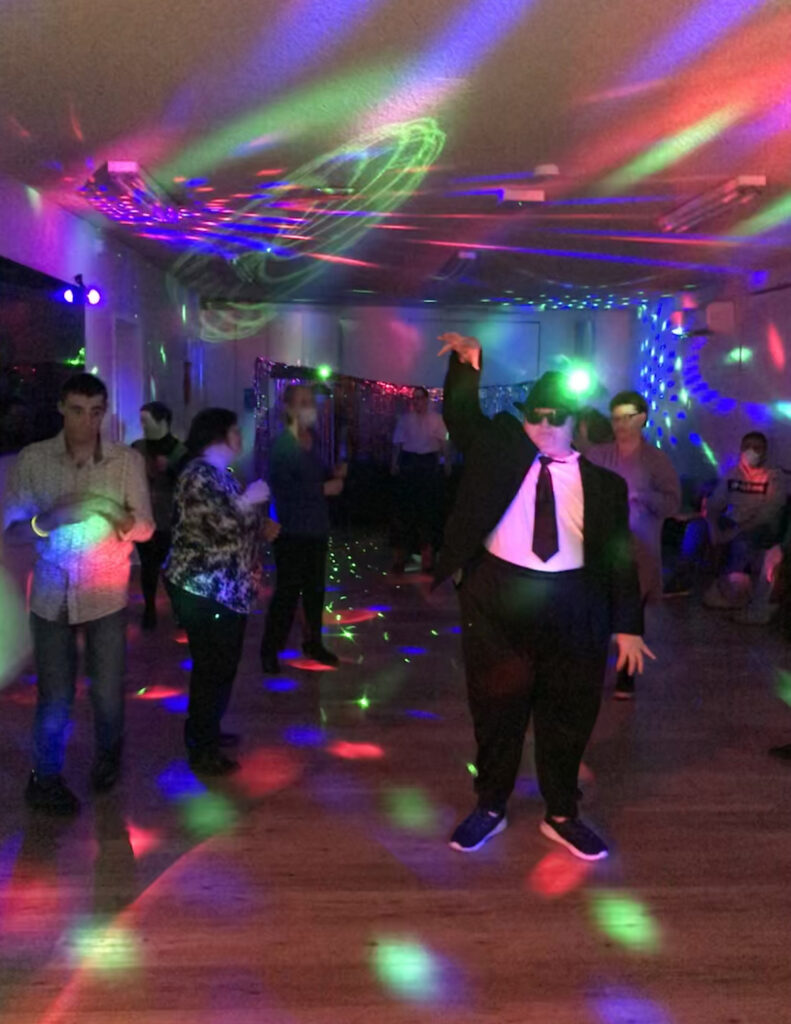 "As people are leaving at the end of the night, we are already discussing 'the next one.' I don't think we can ask for a better outcome," she said.
Recently, Taree became the first site on the Mid-North Coast to hold its first successful Club All In Over 18s Disco. Many families, carers and participants turned out to have a boogie and enjoy the event – the dance floor was full all night long.
Everyone enjoyed partying the night away and had a great time meeting and socialising with new people over some food and drinks. The team at Taree is very happy with the outcome and is ready to host the next boogie.
Open to anyone who identifies as living with a disability, Club All In encourages people in the community to come along and meet new friends and have fun together. Offering both under 18s and over 18s discos meant that there was a disco for everyone.
The purpose of Club All In is to create a community that enriches the social lives of people with disability, their families, and carers. The organisation, preparation, and delivery of the discos would not be possible without the dedication and hard work of our teams.
Melissa says Ability Options has organised and delivered discos for nearly a year, all thanks to the staff who volunteer their time to make these events happen. She said the discos create a memorable night for participants and their families.
"Discos are not a profit exercise," Melissa said. "We rely heavily on volunteers, donations, and collaborations from other organisations, such as One Meal on the Northern Beaches, which provides take-home bags at the end of every event and has provided BBQs on the evening."
"For me, the discos mean more than just a DJ and dinner. It's an overwhelming satisfaction to provide such a fabulous event, meet new people, and walk away knowing that everyone there, from the volunteers to the participants and their families were part of something special, where people felt valued, included, and welcome."