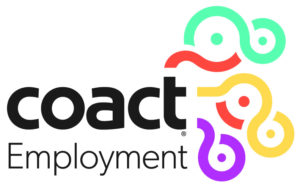 As a DES provider, we support both job seekers and employers across NSW. These DES services are provided at no cost to you. We deliver Disability Employment Services (DES) in partnership with CoAct – a not-for-profit and leading employment services provider.
CoAct knits together a network of not-for-profits from all over the country. They ensure we receive the latest in training and support, keeping standards and performance strong and driving innovation. Together, we transform lives through employment.
If you're eligible for DES and looking to prepare for work, or just continuing your job search, you're in the right place.
We can also support employers with sustainable recruitment, keeping skilled staff and building a diverse and inclusive workforce.
So, whether you're looking to land a job that's right for you, or looking to build a more inclusive work team, we're here to help you every step of the way.