Our Board of Directors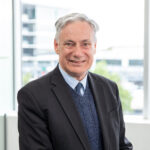 Dr. Robert Lang
Ph.D., B.E.(Hons), B.Sc., FAICD, FIE (Aust)
Chair of Ability Options Board of Directors
Committees: Remuneration and Nomination – Chair
Rob has had a significant career in both local and state governments at an Executive level for over 35 years. In addition to being the CEO of Parramatta City Council, Sydney Harbour Foreshore Authority and Pacific Power, he has also served on 21 Boards (chaired 8) of not-for-profit organisations, private companies, and government statutory authorities over the past 30 years. He is an expert on change management, government & stakeholder relations, and corporate governance. Rob is also an Adjunct Professor at Western Sydney University's School of Business.
"I have a passion for social inclusion, and I hope to make a difference in people's lives by helping them to realise their potential. My two closest friends are a couple with disability, whose lived experience I have, to some small extent, shared.  Through our friendship, I understand the challenges that they and others face every day and at the same time, I have witnessed the significant achievements they have made with support and compassion.  I want to extend that opportunity to others."
Rob aspires to create opportunities for people to participate fully in society and to provide those opportunities in more ways to people living in different locations, with continually improving quality and sustainability. Rob also wants to work towards achieving Ability Options' long-term strategic goals of courageous leadership, amplifying voice, innovation, and partnerships that will influence government policy and bring about much needed change. He is committed to doing so in a way that is consistent with our values.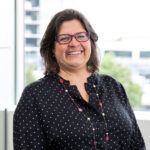 Heather Scheibenstock
Deputy Chair
Committees: Quality and Outcomes – Chair  |  Remuneration and Nomination: Deputy Chair
Heather has extensive experience in corporate leadership having served as a non-executive director and sub-committee chair member with a board portfolio encompassing ASX-listed public companies, crown land trust, disability, and health-related non-profit organisations. She has local and international experience in strategic and operational leadership, with deep experience in Asia, across different businesses.
Heather is passionate about creating opportunities for people in the community impacted by disability or unemployment to live their best life.
"The most rewarding part of my role has been on the Quality and Outcomes Committee and seeing first-hand the positive impact that the team at Ability Options have on the lives of people we support. I see the 'impossible is always possible' and the mission of Ability Options is inspiring and something to live by."
Heather is committed to ensuring that Ability Options upholds and respects human rights and transfers that to the way services are delivered. She recently completed the 'Right on Board: Governing and managing for human rights, quality and safeguarding' course with the National Disability Service to support her Directorship at Ability Options.
Heather hopes to see Ability Options become the largest disability and employment service provider in Australia with the best reputation for improving choice and variety of opportunities for all people. Heather also hopes that governments will focus on the benefits the sector brings to the community to ensure it continues to gain the financial and community support it needs to thrive.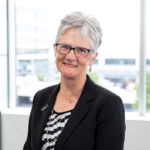 Patricia Biszewski
M.Sc, GAICD
Director
Committees: Audit, Risk, and Finance  |  Remuneration and Nomination
Patricia has had an extensive global career as a Senior Executive in the maritime and logistics industries, where she held positions as Chief of Staff, Chief Corporate Services Officer and Chief Information Officer. Patricia has experience in driving and enabling business transformation through strategy, risk and change management and is an expert in aligning IT strategy with business needs.
Patricia has served on a number of Boards for not-for-profit and for-profit organisations, including in her current role as an Ability Options Board Director. She is passionate about improving the lives of people supported by Ability Options and is committed to ensuring that Ability Options always keeps its promises and continues to have meaningful impact when providing services. Patricia also has a close family with lived experience of disability.
"On one of our routine visits as a director, I visited a home in Port Macquarie, I had a wonderful experience meeting staff and residents. One particular staff member was incredibly passionate about their work. Hearing their story and seeing the work our staff do with participants every day really brought home the importance of what we do as an organisation."
Patricia hopes that people who are supported by Ability Options are happy and feel safe when achieving their dreams and that Ability Options can be recognised as an industry leader in the disability and employment sectors. Patricia wants the sectors to be recognised for the amazing work and contribution they make to society and hopes they will be supported to continue their wonderful work.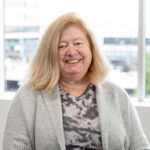 Claire Cavanaugh
Director
Committees: Audit, Risk, and Finance Committee
Claire has a broad range of business experience, having worked in senior finance roles at Oracle Australia and Readers Digest Australia, as a General Manager of The Goulburn Post, and more recently, as a Practice Manager at her family's medical practice. However, one of her most important roles has been as a mother to her son Eddie who lives with disability.
Having Eddie introduced Claire to the world of disability, allowed her to learn more about the sector and become an advocate for her son and many others with disability. Combined with over 20 years of commercial experience, Claire provides an important and unique perspective on governance of non-profits, understanding both the human and commercial impacts of decisions.
"Becoming aware of disability was part and parcel of having Eddie and I developed relationships with the organisations that provided his supports. I became a Director of Northern Beaches Interchange (NBI) around 2012 and after NBI I became a Director of Ability Options, as a lived experience representative. I have greatly enjoyed being on the Board. My knowledge of the sector has increased exponentially, and I have developed a deep respect for how Ability Options has handled itself through restructures, fires, floods and now COVID."
Claire hopes that the disability sector will continue to grow and offer a range of existing and new supports to people with disability. She also hopes that one day in the future, there will be a place for her son in Supported Independent Living (SIL) accommodation run by Ability Options.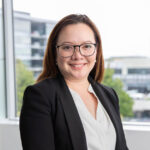 Elaine Fok
Director

Elaine has an extensive career in governance and risk management services for corporates in Australia and around the world, operating in various industries from banking to manufacturing. She is currently a Director at Macquarie Bank and previously Ernst & Young. Her role involves providing advice to executive management over key business risks that may involve operational process change, system implementations, cyber threat, business cases, fraud, as well as behavioural and ethical issues. She is also a Chartered Accountant with experience in financial statement reporting and audit services.
"I feel inspired by the social mobility stories shared in the annual report. My experience has observed equitable inclusion creates happier communities and higher performance workplaces.  Through working with Ability Options, I hope to grow the tangible impact of services to individuals and businesses. My view is that everyone should have the opportunity to be productive and live life within a safe environment."
Elaine is an advocate for leading with integrity, diversity, and inclusion. Over the many years, she has leveraged employer, corporate, and social responsibility platforms to take on sponsored initiatives that support disadvantaged children, migrant communities, and adults living with disabilities. Elaine has lived experience through prior volunteer roles at the local disability services respite program. A past highlight includes mentoring a social enterprise to win funding for their business case to expand their digital platform that connects disability service providers to the community.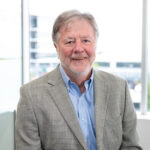 Owen Gilbert
Director
Committees: Audit, Risk and Finance: Chair
Owen is a transformational executive with extensive experience driving effectiveness and efficiency in businesses.
Owen has held a range of C-suite roles, including CFO, CEO, COO and Director. His experience includes business transformation, stakeholder management, strategy, organisational change, investment management, business start-ups, and new system implementation. These roles have been across auditing services, agriculture, retail banking, IT, automobiles, travel and tourism in Australia, Europe and North America.
"One of the most rewarding aspects of being a Board Director has been seeing the significant progress that a very talented management team and workforce have been able to achieve in transforming and building Ability Options."
Working across a number of industries, Owen has assessed issues and opportunities to effect meaningful change which is also a part of his contribution to Ability Options. He hopes that the work of Ability Options continues for many years to come and that it continues to achieve its mission and become a leader in the sector.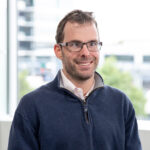 Matthew Levy OAM
GAICD
Director
Committees: Quality and Outcomes
Matthew is an inspirational leader and advocate who is passionate about promoting inclusion for people with disability. He has already had a number of career successes, including working as a change analyst at Westpac, as an inspirational speaker and author, and as a world class sportsperson.
"While there have been challenges in my life, I've never let it stop me from pursuing my dreams. In many ways, it is about breaking barriers and challenging social stigmas but it's also about taking control and living the life I want, regardless of whether I have a disability. I hope I can inspire others to live life the way they want."
Matt has competed at five consecutive Paralympic Games in swimming, winning two gold, one silver and four bronze medals. In his Paralympic career, Matt has competed in five World Championships, won 20 international medals, held four World Records, and has been awarded the Order of Australia Medal (O.A.M). Recently, he was awarded the 2021 SportNSW Athlete of the Year with a Disability.
Matt is committed to ensuring the decisions he and the rest of the Board make have a positive impact on Ability Options strategic vision. He hopes that Ability Options will continue to be a person-centred organisation that meets the needs of the people that it supports. Matt also hopes that through his work and contribution, the disability sector will become simple and less complex for people with disability.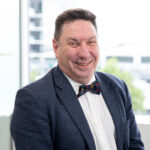 Michael Maxwell
MSocSci, GDURP, GradDipAdEd (VET), GAICD, MPIA
Director
Committees: Quality and Outcomes
Michael has an extensive career in public and community services. He is currently a social planner, sessional academic and Fellow of the School for Social Entrepreneurs. He serves on national and international boards of organisations committed to creating liveable communities and holds post-graduate qualifications in adult education, urban planning and social science. He uses his experience to create social and financial inclusion, enhance liveability and wellbeing, and support individuals and communities facing disadvantage to live to their full potential in safe, secure and empowering environments.
Michael is no stranger to disability, as a parent of a person with disability he understands both the highs and lows. His son, Josh, who has Down Syndrome, has helped Michael to appreciate 'the funny side' in any life situation. Michael feels so proud of his son, that he often tells people that 'If I ever grow up, I want to be like Josh.'
"As a Board Director at Ability Options I've been able to combine both my professional and personal experiences to make a difference. I have seen the organisation grow, adapt to change and become incredibly resilient. What I greatly appreciate is that regardless of everything that has happened around Ability Options, they have remained true to their mission and focused on people."
Michael is keen to see the outcomes of the Disability Royal Commission and believes that the sector as a result is going to change significantly for the good. He hopes that there will be a general uplift in terms of integrity, honesty and genuine client participation in the decisions that shape their lives.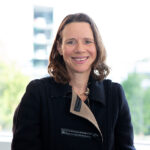 Joanna Shulman
Director
Committees: Quality & Outcomes
Joanna Shulman is a Human Rights Lawyer and Social Impact Specialist. She has significant experience in developing partnerships and leading systems change work in relation to disability rights, gender equality, First Nations Justice, migrant workers, homelessness, LGBTQIA+ rights, and domestic violence. She was the CEO of Redfern Legal Centre from 2010-2022 and the Principal Solicitor/Director of the Australian Centre for Disability Law from 2007-2010.
She is currently consulting in social impact at Telstra and teaching human rights law at UNSW.