On the sunny Coffs Coast, a local group of NDIS participants have been getting into the thick of what it means to work on a farm, look after a variety of animals, and develop their skills. 
Privada Farm is a local institution built on foundations of the collective experiences of health club owners and is a favourite destination of the week for many people living with disability in the region.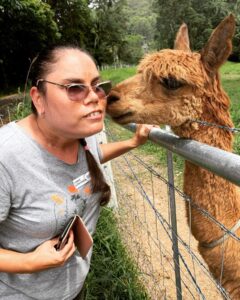 Leading NSW disability and employment services provider Ability Options is eager to continue the stellar work the business has done working with people living with disability in the region with its purchase of Privada Farm. 
Working on the farm has been a recurring highlight for many of our participants, and according to Colin, has been a great way to be more social.  
"I've been going to the farm since last year," he said, "being there has helped me make more friends". 
For many of our participants, getting to interact with the animals is a highlight of their week, but for Helen, it's gardening and spending time with the chickens. 
"Getting on the bus every Tuesday is awesome because I get to go and spend time gardening and with the chooks," Helen said. 
"Seeing the rabbits helps me relax," said Simone, another frequent farm-goer.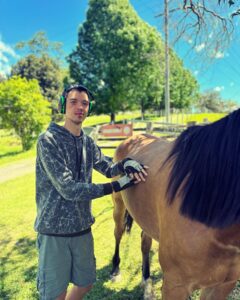 Ability Options taking on the mantle is a decision that CEO Julia Squire says was made to continue providing high-quality services people like, that they benefit from, and that is built on the organisation's mission to break barriers for people living with disability. 
"Inclusion is at the core of everything we do at Ability Options," Julia said, "our people are all driven to support people living with disability reach their goals and are included fully in society". 
"Privada Farm has been providing some amazing services to people living with disability and it's an honour to continue delivering those valuable experiences to locals with the purchase of this farm." 
"We decided to purchase Privada Farm to continue providing "farm therapy" — otherwise known as capacity-building experiences — for people with disabilities, social anxiety and mental health concerns in the region." 
On the purchase of Privada Farm, Senior Manager for Disability Services Daniela said the farm's team has created something special, and "a place where everyone feels happy and inspired". 
"The farm is making us all feel like we belong, staff and participants want to get involved," she said, "each week they look forward to their visit to the farm and return with big smiles and great stories to tell".