13 February 2023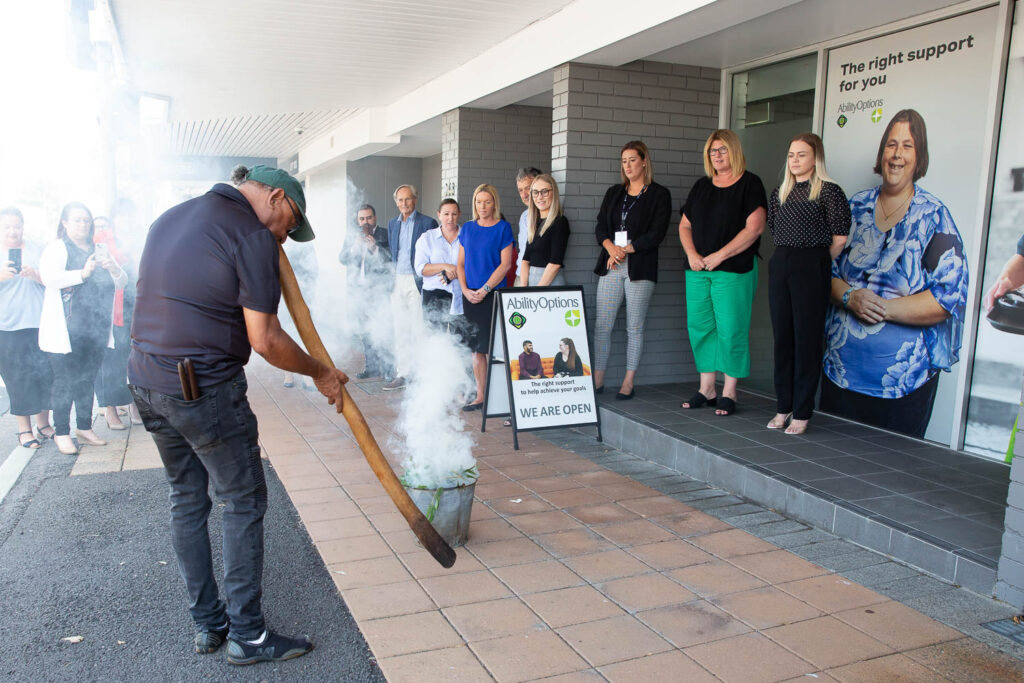 Leading disability and employment services provider Ability Options is moving into a larger and newly refurbished office in Toukley to support the growth of its employment services capabilities in the region.
The not-for-profit will have the capacity to grow its Workforce Australia and ParentsNext programs on the Central Coast, furthering its mission to support people in the community to reach their goals.
Ability Options Senior Property and Assets Manager Kerry said that while the new site is only a ten-minute drive from the old one, the demand for Ability Options' services in the region has increased, requiring a bigger space to better provide locals with the support they need.
"We were previously operating these services from Charmhaven and, due to growth and increased demand for our services, needed a bigger space to support the community," she said.
"It is exciting to be located in Toukley; we are thankful to have received a lot of support from the community as we make this transition.
"The owners of the building have been incredibly supportive throughout the renovation process and have assisted our people during the fit out of the site to ensure it is fit for purpose."
Workforce Australia Manager Jessica says people come first when offering support through its services.
"At Ability Options, our people provide an individualised, person-centred approach to the services we offer to participants," she said.
"Our services put choice and control back in the hands of our participants so they can choose their goals and work towards them in a supported way."
The opening day, held on Tuesday, 7 February, hosted Ability Options staff and participants. The office was officially welcomed to the community under a traditional smoking ceremony performed by Senior Education and Tourism Officer Kevin Duncan.
While Ability Options is relatively new to Toukley, the organisation has a long history of providing employment services and support on the Central Coast and across New South Wales.
Workforce Australia, the Australian Government's employment service, is delivered by Ability Options in partnership with CoAct, a national network of for-purpose organisations committed to changing people's lives through employment. The Workforce Australia program has a range of services available to help all Australians, to find, keep, change jobs or create their own job.
ParentsNext is a program tailored for assisting new or existing parents, who have been out of the workforce to care for their children, to re-enter with confidence and support.