21 November 2022
Below are our 2022 STAR Employee Awards sponsors.
The awards ceremony highlighted, recognised and rewarded our people for the incredible work they do in line with Ability Options' core values of Trust, Respect, Inclusion, Courage and to Lead, supporting participants to live the lives they choose.
Major Sponsor: Speak Your Language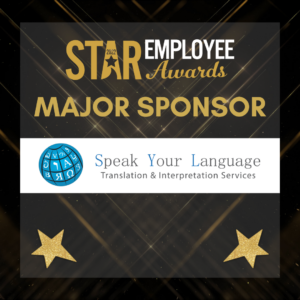 We would like to thank the Major Sponsor of our 2022 STAR Employee Awards, Speak Your Language.
Speak Your Language (SYL) is an Australian owned and operated translation and interpretation company with the capacity to offer services for over 150 languages and dialects supported by NAATI certified quality interpreters and translators. SYL has come to be associated with service excellence, high quality translations, interpretations and outstanding value. Whether you need help interpreting or translating legal, medical, technical, website content, or personal correspondence, Speak Your Language can provide the solution.
SYL provides services such as:
On the spot Telephone Interpreting
On the spot Telephone Conferencing (for outbound client calls) Up to 5 parties.
On-Site Interpreting (Face to Face Interpreting)
Video Interpreting
Message Delivery
Reverse Phone Interpreting
Translations of all documents
Contact Speak Your Language on 1300 000 795 or enquiries@syl.com.au
Table Sponsors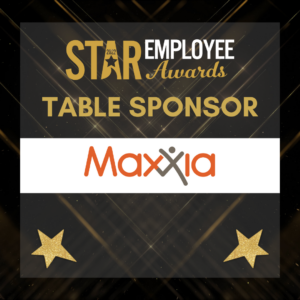 Maxxia
Maxxia is Ability Options' Salary Packaging provider and is one of Australia's largest Salary Packaging providers overall, specialising in providing workplace benefits that deliver genuine tax savings, allowing employees to do more with their money. With over 30 years' experience, Maxxia continue to pave the way for organisations in the not-for-profit and charity sectors by helping build effective programs for recruitment and retention of skilled and qualified workers.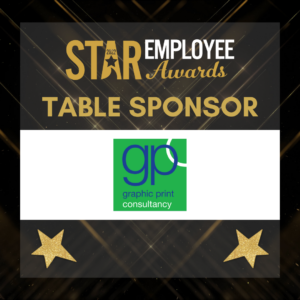 Graphic Print Consultancy
Since 2006, Graphic Print Consultancy has been operating out of west and south-west Sydney. The owner, Peter Hillier has been employed in the Graphics industry for the past 54 years, in production, management and teaching roles.
Graphic Print Consultancy has extensive expertise and knowledge, offering complete solutions in:
Digital Printing large and small format.
Corporate and Commercial signage.
3-Dimensional lettering and signage.
Illuminated lettering and lightbox manufacture.
Exhibition Signage.
Portable Displays.
Banners & Flags.
Window Graphics.
Full Installation Service.
Product Evaluation & Selection.
Project Planning & Management.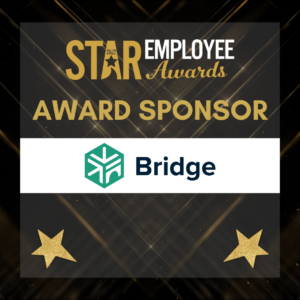 Bridge
Bridge is a software as a service-based CRM and provides effective workflow solutions to employment, care and support industries. Bridge's customers are third-party providers to human services programs operated by the Australian Government, like Ability Options. The Bridge Software allows providers to effectively manage large client caseloads and geographically distributed workforces, within a secure and compliant cloud-based platform. When choosing the event, Bridge really resonated with Ability Options' values – Inclusion, Trust, Courage, Lead and Respect.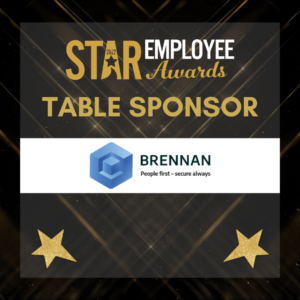 Brennan
Brennan is an Australian-owned systems integrator that has grown since being founded in 1997 to become the largest privately owned local player in the market. Headquartered in Sydney with offices across Australia and in India, Sri Lanka, and the Philippines to provide 24/7 services to its customers. Serving more than 1,400 business, enterprise, and government customers, the company continues to expand its services to meet customer needs. In line with this, the company has made seven strategic acquisitions and has established a new division, Brennan Digital to support customers in their digital transformation journey.
Award Sponsors
These sponsors have decided to sponsor a particular award that highly resonates with their organisation.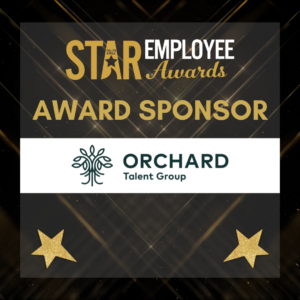 Orchard Talent
Orchard has been there for social purpose organisations since their inception. Caught between unprecedented change, ever-shifting global dynamics and increased demand, these organisations and their people have shouldered more than most. The people and organisations that positively impact the lives of all Australians – that care for us all – need care too, and that's where Orchard comes in.
Orchard is accelerating the evolution of social purpose organisations by reshaping and reimagining their workforces through steadfast and immersive support. With optimism and imagination, they're not only transforming organisations; but changing lives. Orchard, reimagining workforces with care.
Orchard chose to sponsor the Standout Leader Award as they are a firm led by their mission to "reimagine and reshape a workforce of care, so that we empower our partners to positively impact the lives of all Australians." What underpins this is staying true to our values and demonstrating them every day.
Orchard Talent Group want to support and champion anyone in the sector who is demonstrating similar qualities, being a positive ambassador and showing values such as Trust, Respect, Inclusion, Courage, and Leadership.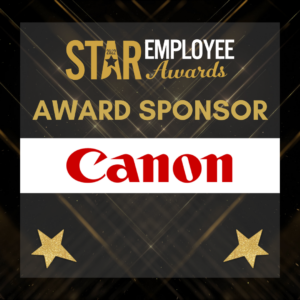 Canon
Canon makes technology easy, so you can focus on what's important – your business. Whether you are just starting out with dreams of going global, or already a large enterprise – they have state-of-the-art solutions, expertise and insights to help you today and into the future. They even have finance options to help you get the solutions you need, when you need them.
Business Products
Discover Canon's broad range of business products. From small to medium office, professional imaging and enterprise printers to scanners, software, medical imaging and more.
Document Solutions
Improve your business efficiencies with Canon's information and document management, print management, document capture and process automation solutions.
Business Services
Discover Canon's range of services, from fleet management, professional, project management, finance, managed document and global services.
IT Services
Discover Canon's range of IT services, from cloud, IT professional, IT managed and IT security services.
Business Process Optimisation
Discover Canon's business process optimisation solutions. From robotic process automation, automated account payable, intelligent document processing, offshore managed services, digital mail room and more.
See how you can transform your business with Canon by visiting their website or emailing geoff.herbert@sales.canon.com.au
Our Awards
Each of our STAR Employee Awards recognise an employee or team that consistently demonstrates the below characteristics within their work.
STAR Employee of the Year – An outstanding individual from within the organisation as voted by our colleagues, in our STAR Employee of the Month Awards.
The Ability Options Values Champion – (Inclusion, Trust, Courage, Lead, Respect) – An employee who displays these values at work, with respect to their job, with peers, in the team, clients, participants or with other stakeholders.
Stellar Safety Award – An employee who displays safety at work, with respect to their job, with peers, in the team and or with clients and participants.
The Customer Service Expert – An employee who provides consistent and outstanding customer service to either customers, clients, participants or other stakeholders.
Standout Leader Award – An employee who leads by example showing commitment to the organisation's mission, actively demonstrating our Core Values.
Motivator, Mentor and Coach Award – An employee who encourages, coaches, motivates and supports colleagues to improve their performance.
The Self-Starter Award – An employee who is self-starting, always looking for ways to develop and improve their job knowledge and/or work performance.
Productivity and Efficiency Award – An employee who contributes ideas that result in savings of time and/or resources for the organisation.
The Problem Solver Award – An employee who demonstrates creative and innovative solutions to problems or challenges at work.
Team Player Award – An employee who actively contributes to their team and supports the team goals.
Peer-to-Peer Support Award – An employee who steps up and provides outstanding and appropriate support to colleagues at work.
The Extra Mile Award – An employee who will often go the extra mile at work or with a customer, participant, or other stakeholders.
Most Valuable Team Award – A team who has demonstrated innovation, hard work and dedication throughout the year.
Champion Employer Award – An employer working with Ability Options to achieve our mutual mission, demonstrating shared values, with a focus on making a difference in the community and demonstrates excellence in inclusive employment practices.