26 July 2023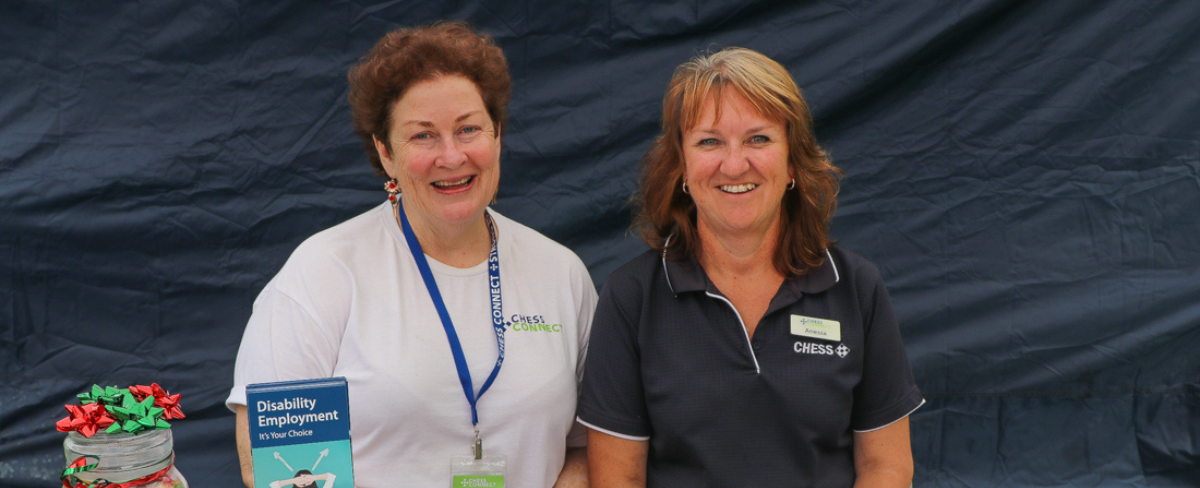 Ability Options has recently welcomed employment, disability and mentorship services provider CHESS Connect as a wholly owned subsidiary of the organisation.   
CHESS Connect has helped job seekers and employers for more than 25 years by providing specialist assistance across the Mid North Coast and Northern NSW. The for-purpose organisation has a rich history in employment programs including a substantial number of DES and ParentsNext locations, as well as Workplace Wellbeing and NDIS Direct Supports, Recovery Coaching and Coordination of Supports.  
In late April 2023, Ability Options CEO Julia Squire visited CHESS Connect staff, participants, and leaders on the Mid-North Coast, and was delighted with the welcome she received.  
Julia said she was excited at the opportunity to welcome new faces to the Ability Options community and further expand in the region, to continue to provide exceptional support to people with disability.   
"Further expansion on the Mid-North Coast is an exciting opportunity for us as a leading disability and employment services provider in New South Wales. We're welcoming CHESS Connect's teams, participants, and locations to our Ability Options family," Julia said.  
"The services CHESS provides are a great fit with ours, and I was lucky enough to recently spend time with our new colleagues. I was particularly impressed with them, and I know they share our organisation's values and mission."  
CHESS Connect CEO Paul Kelly expressed his enthusiasm in the organisation becoming part of the Ability Options community and what this means for the people CHESS Connect proudly supports.   
"I am thrilled that our organisation and people can continue to provide quality services and create value for our customers, ensuring we thrive into the future as part of the Ability Options community. Our shared values of inclusion, respect, and empowerment will continue to guide our work to deliver positive outcomes for people within our region." 
The acquisition of CHESS Connect comes within six months of Ability Options also acquiring R&R Care, a fellow disability services provider on the Mid-North Coast. Ability Options' growth strategy will ensure sustainability of their services, continuity of care for the people they support, and employment for their workforce.  
While the change has taken effect, there will be a period of transition for getting CHESS Connect teams onto Ability Options' systems and embedded in the organisation.