Can a successful scientist finally unlock the key to love when he develops an aphrodisiac using his trained mosquitoes?!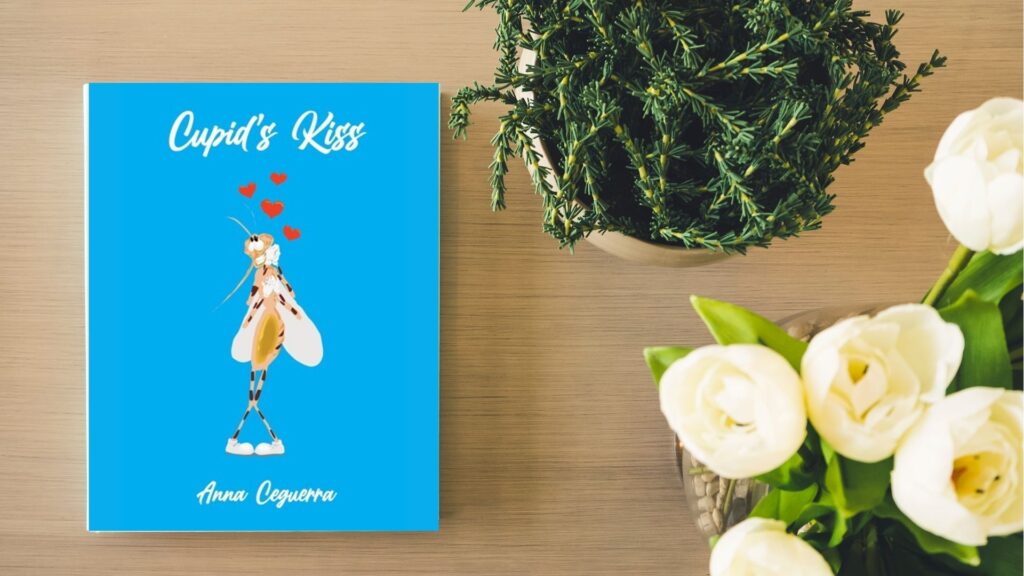 Cupid's Kiss is a must-read creative sci-fi romance novella that follows the story of Cupid who is unlucky in love and finally has the opportunity to go from bitten to smitten!
The author of the story Anna, an Ability Options participant is a passionate writer. Living in Sydney with her beloved dog, Patchy, Anna has been building a career in science and software development for years. She is now pursuing her dream of being a writer and sharing her unique stories.
"I don't know where a story is going to go until I start writing. It's satisfying and surprising, it's like putting the pieces of a puzzle together."
Anna has been working with her Ability Options Consultant, Matthew in building her pathway to employment. Matthew has also been supporting Anna in finding different ways to balance her busy schedule, encouraging her to continue her passion for writing.
"There were times where Anna was doubtful about continuing with the book. It was so important in those moments to remind her of the people who wanted her to succeed and that by persisting she would be able to achieve her dream. It was a real privilege to be a part of that process," observed Matthew.
After spending hours writing and editing the book for loved ones to read and provide feedback, Anna was finally ready to take the next step of getting her book published through "A Whim Away" making her dream a reality.
"I was thrilled to be able to share my published works with family and friends, and now the whole world!"
Since first publishing the novella in December, Matthew has seen Anna's confidence skyrocket! She is now looking towards building a business around her writing. Congratulations Anna! This is an amazing achievement!
Follow Cupid's exciting story and support Anna by ordering your copy today: