When local business owner David needed a new staff member, our Nambucca Heads Disability Employment team had the perfect match in mind!
Unleashing potential in the workplace
David Bishop is the owner of Coach Care, a bus refurbishment company run locally in Nambucca Heads.
Last year, David was seeking a casual trade assistant to help with general tasks around the workshop like labouring, fibre glassing and welding. When David first considered recruitment from a disability service, he wasn't too sure what to expect, but local Recruitment Partner Jenna had the perfect candidate in mind.
Scott Suckling was a young jobseeker at the time with previous industry experience working on vehicles and trailers. Scott lives with a hearing impairment and wears a cochlear implant to improve his hearing and communication. This can be a challenge in a busy and noisy workshop environment so it was important to Scott that he find an employer who could be accommodating.
When Jenna suggested Scott as a prospective employee for Coach Care, David was immediately interested as he has extensive experience with communicating with individuals with hearing impairments. He knew that people with different abilities brought unique perspectives and creative problem-solving skills to the workplace.
"Matching the right jobseeker with the right employer is a key part of what we do as a disability employment service" says Jenna. "We take the time to really understand what the employer needs and that those needs can be met by any candidate we put forth. Often this means some accommodations in the workplace and extra support from us, but the result is an employer with a team member who is local, reliable, and supported to work in their business for the long-term."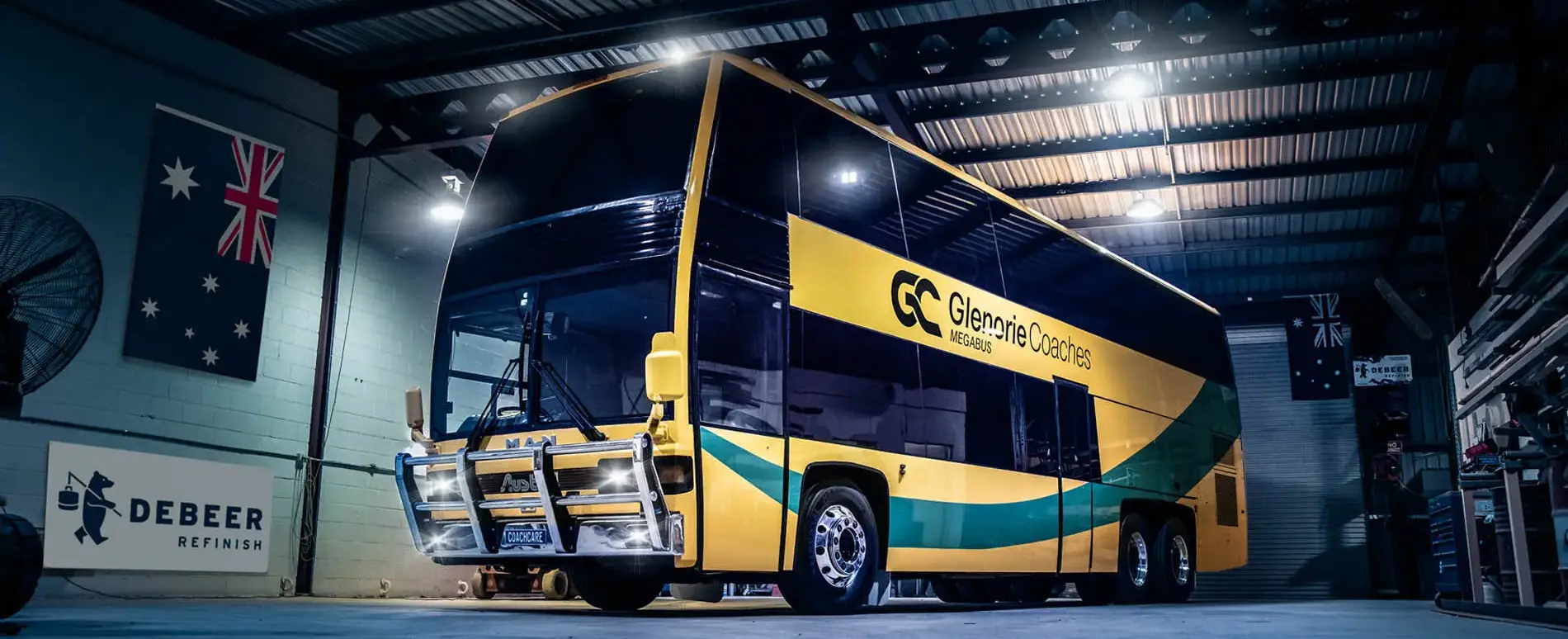 A Smooth Transition
Jenna and the Nambucca Disability Employment team helped Scott and David at the outset of this employment, providing induction and on-the-job support to ensure a smooth transition into the Coach Care workplace. Wage subsidies during the first few months of training and onboarding and financial assistance for work gear and tool kit ensured Scott had what he needed to succeed in the workplace. 
David wanted to create a flexible work environment for Scott, whilst also keeping up with quality assurance and product delivery. The local team continued to touch base every fortnight to address any issues and ensure things were rolling along – and business doesn't look to be slowing down! Scott will soon be celebrating 6 months of employment at Coach Care. 
"Scott is a forward thinker with a great attitude who takes pride in his work" says David "He's a huge asset to Coach Care. Since he's been here, he's increased productivity, always looking for that next task, working independently and becoming a valuable member of our team."
"We look forward seeing Scott grow within our business."