Two years ago, Michael joined Ability Options' WorkReady service. His goal was to develop the skills to prepare for the workforce. Two years on, he is now employed by V.I.P. Home Services, and is enjoying contributing to his community. This is the story of his journey.
1.  Michael joins Ability Options' WorkReady service.

2.  Michael, who has a background in landscaping, works with WorkReady Consultant, Matthew, in building his career path and identifying his strengths and employment goals.

3. Once he felt ready and motivated to move onto the next step in finding work, Michael is referred to our Community Engagement Team, who work with our Disability Employment Services (DES) Team to support him in transitioning to the DES program.

4.  Alicia, our Community Engagement Consultant, arranges a meet and greet appointment with Michael, where she discusses how the program works and supports Michael in gathering all the necessary documentation, to make a smooth transition at his first appointment.

5.  After transitioning with the program and starting at our Hornsby DES office, Michael works with his Employment Consultant, Logan, who supports him to find the right role that meets his needs, passion, and skillset.

"Through the encouragement, guidance, and support of the Ability Options team and his Support Worker, Alex, Michael is learning to be independent in applying for jobs." – Logan
6.  A position as a Landscaping Labourer at V.I.P. Home Services is advertised. Logan supports Michael in applying for the position. She also provides guidance and advice on how to do well in the job interview, including helping him in practising his job interview skills.

7.  Michael practises for the interview with Logan's advice and successfully passes the interview. Michael gets the job!

8.  Logan and Alex then work together in negotiating Michael's working arrangements with the employer to make sure his workload meets his needs and suits his capabilities.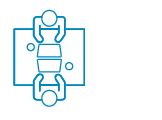 Michael has achieved his employment goal, and is now working as a landscape labourer. Thanks to Michael's commitment and hard work and the assistance of Ability Options and Michael's broader circle of support, he is doing well in his role. We are all proud of Michael for his wonderful achievement and can't wait to see him shine! 
Read more inspiring stories via our Participant Newsletter, TheVoice, here: Newsletters – Ability Options