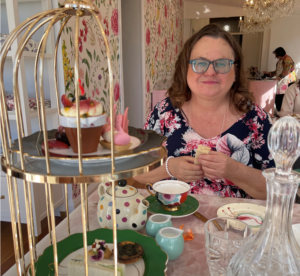 TheVoice was excited to receive some fantastic photos of Nareeda, a resident in our Rossmore home, enjoying high tea at Brookfield Tea House.
Nareeda was treated to an outing to the tea house, where she enjoyed a warm cup of tea and indulged in an assortment of traditional English-style sweets and savoury snacks, including scones, cakes, and sandwiches. Looks like she had a great time feeling pampered throughout the day.
The Editorial Team at TheVoice would like to thank the Sydney Accommodation Team for sending in these wonderful photos. We look forward to seeing what activities participants have been up to lately in the next issue.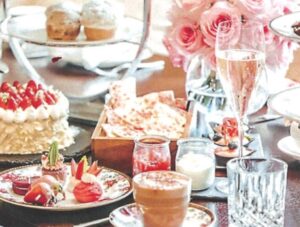 Our Direct Support Service aims to support participants in managing everyday tasks at home and getting out and about in the community with confidence. Our passionate support workers act as both a guide and a friend, who are fully trained in supporting people from a wide range of backgrounds with different needs and interests to achieve their goals and live their best life.
To help you gain confidence in building and maintaining everyday life skills, we can assist you with things such as catching public transport, cooking and cleaning at home, and going shopping or attending medical appointments.
To find out more about our Direct Support Service and how we can support you, click here.